Welcome Tesla Owners in the 

San Antonio

Texas area 
This site is specific to Owners in the San Antonio area.  If you are looking for Austin, please visit:  https://TeslaOwnersAustin.com
You may be members of both groups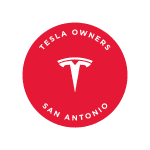 Welcome to the Tesla Owners Club of San Antonio which is an official partner of the Tesla Owners Club Program.  We represent Tesla owners in San Antonio, Texas as well as the surrounding areas.
Our Mission is to provide Tesla Owners in the San Antonio area a home for all Tesla related information and activities.
You will find Tesla owners come from a variety of backgrounds and experiences.  We are joined in our common mission to expand and share knowledge of Tesla.
The people in our club are welcome to attend a variety of events designed to help share the passion we have for our vehicles.  We also work to dispel false rumors associated with driving an Electric Vehicle.
Please join us by Registering at the top of this webpage.
Club Twitter Feed
Twitter feed is not available at the moment.