San Antonio – Cars & Coffee SA July 2021
Saturday 10 July 2021 @ 07:30

-

09:30

CDT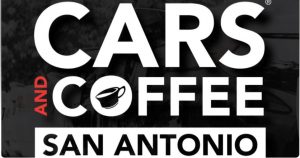 Welcome to the return of Cars & Coffee San Antonio!
For those who made the Feb 2020 event, please note it has been moved to a different part of the parking lot at Six Flags (see map posted below).
Food trucks and Summer Moon Coffee will be available.
– Main gates on Six Flags Dr. open at 7:00am for all attendees.
– The event is free. However, if you arrive 9:15am or later you'll pay a parking fee.
– Parking is first come, first serve.
– Masks are required unless actively drinking/eating.
– Any advertising, soliciting, marketing in any form is strictly prohibited except by the Sponsors of the event. Violation of this will be cause for removal.
– Exhibition of speed, burnouts, "donuts" are strictly prohibited on Six Flags property & is cause for an immediate ban.
– No congregating at the exit.
– Do not attempt to enter the Sponsor's gate on Fiesta TX Dr. as you'll be turned away.
*Sponsorships are full for 2021*
*We'll soon be announcing options for charitable organizations*
***Any inquiries please email carsandcoffeesanantonio@gmail.com***