Notice
: Trying to get property 'display_name' of non-object in
/home/danber2/public_html/teslaownerssanantonio.com/wp-content/plugins/pmpro-member-directory/pmpro-member-directory.php
on line
154

San Antonio – Cars and Coffee at Six Flags Fiesta Texas
Saturday 11 December 2021 @ 07:30

-

09:30

CST
NOTE:  This is not a club event, just a car show for you to attend (if you want) and share your love for your car.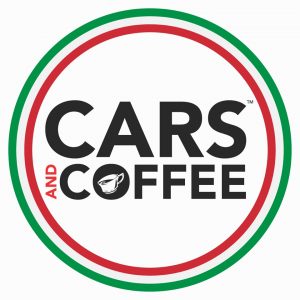 Cars and Coffee San Antonio
-2nd Saturday every Month-
*******0730-0930 hrs*******
Six Flags/Fiesta Texas
Cars and Coffee is an informal, family friendly event for the Classic, Contemporary and Exotic automotive enthusiasts.
***IMPORTANT NOTES & RULES***
1. Main gates on Six Flags Dr. open at 7:00am for all attendees.
2. The event is free. However, if you arrive 9:15am or later you'll pay a Six Flags parking fee.
3. Parking is first come, first serve.
4. There are 3 parking areas. Spectators, Show Cars & Exotics. Spectator parking is always free.
5. Show Car & Exotics parking are free unless a charity is being hosted. If you're planning to park in these two areas during a hosted charity you must bring a donation (see the Event invite for what to bring). This does not preclude Spectators from bringing a donation also!
6. Show Cars. It is not up to C&CSA staff to determine what constitutes a 'show car'. You choose when you pull up to the juncture of parking in the Spectator area or Show Car area. In the future we'd love to further delineate the Show Car area as there are SO many incredible vehicles! to be continued…
7. *Exotics. C&CSA defines exotics for the purposes of this event as the following brands/models: Ferrari, Lamborghini, McLaren, Rolls Royce, Bentley, Aston Martin, Koenigsegg, Pagani, Porsche GT cars, Bugatti, Mercedes SLS/AMG GT coupe series, Ford GT, Audi R8, Viper ACR or cars pulled by event staff. High value classics may also be included. Upon approach to the Main Entrance stay to the far left for ease of ingress via the gate immediately after the entrance, see map. Email carsandcoffeesanantonio@gmail.com for a pass for expedited entry. The pass changes monthly.
8. Any advertising, soliciting, marketing in any form is strictly prohibited except by the Sponsors of the event. Violation of this will be cause for removal.
9. Exhibition of speed, burnouts, "donuts" are strictly prohibited on Six Flags property & is cause for an immediate ban.
10. NO CONGREGATING AT THE EXIT.
11. Do not attempt to enter the Sponsor's gate on Fiesta TX Dr. as you'll be turned away if you do not have the appropriate dashboard pass.
*Sponsorships are full for 2021*
***Any inquiries please email carsandcoffeesanantonio@gmail.com***